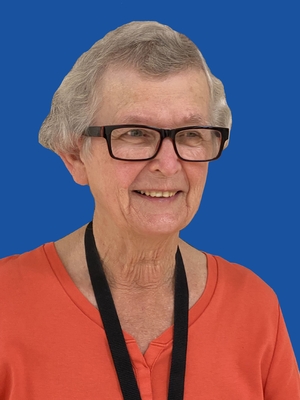 Margaret Sue Broker
Teacher
Groups: Religion,Specials,Teachers
Hello,
I am Sister Margaret Sue and I am a member of the School Sisters of St. Francis from Milwaukee, Wisconsin. Before entering the convent I grew up in many places, but most of them were in the beautiful Missouri Ozarks. The place I consider home is the very tiny town of Frankenstein, Missouri. It was not named after the monster of that name! Before coming to Sacred Heart School, I taught 3rd and 4th grades in Chicago, IL and 1st and 2nd in Pine Bluff, WI.
I received my B.S. in education from Alverno College and my M.A. in education from Memphis State. I have a masters in theological studies from Spring Hill and post graduate work on school administration from St. Thomas.
I love teaching and I love Sacred Heart School.